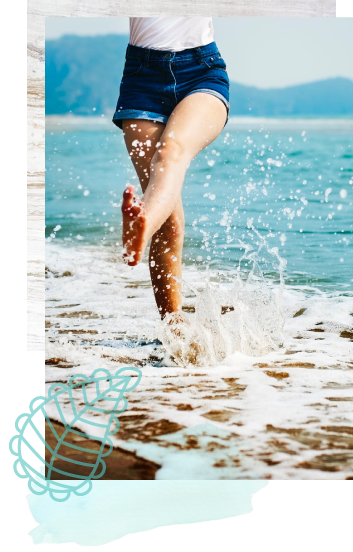 I know just how frustrating and scary it can be, when you realise deep down inside that you're not living the life you really want.
I know what it's like when you feel stuck or blocked, and when you want to follow your heart but you're not quite sure how to do it.
You have so many questions going around in your head that you can't think straight and you feel completely stuck.
Well don't worry, I've been there myself so I understand, and I'm an expert at getting you unstuck and helping you to find direction in your life.
Whether you want to attract a loving relationship, manifest financial abundance, build a successful business or just let go of past hurts. Even if you want all of the above… then I'm the person that can help you.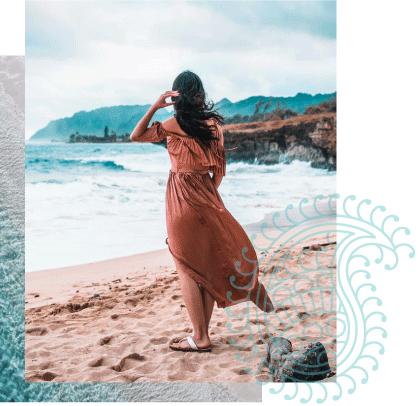 Would you like to receive my
FREE Calming Meditation?
This beautiful meditation will help you to unwind, release stress and let your whole body relax.  I always recommend that you use meditation each day to find inner peace, heal your body and tune in to your own intuition.

Get My Free Meditation!
"The Universe is constantly trying to bring you Abundance.
It's up to you to believe that you are worthy and let it in"
– Karen Turpin
I've had the absolute pleasure working 2 ways with Karen. In her intuitive group and 1:1. Both of these have created shifts for me. I've wanted to connect back to my spiritual side and Karen's gentle caring guiding way has ignited this for me. What I love is Karen's absolute belief that we have the ability to do this ourselves. During our 1:1 session she quickly got me to a deep rooted reason why I was repeating un-resourceful patterns and then the beautiful hypnosis she provided afterwards further cementing my new beliefs. Her voice is so beautiful to listen to. I would highly recommend working with Karen to guide you back to your own infinite power and to unblock things keeping you stuck.

Karen is an amazing healer and ascension guide, she was my first spiritual teacher and is still to this day my ultimate 'go to' when I am under major energy construction, emotional trauma and the like. I always leave feeling better, clearer and more aligned. Her connection with spirit is powerful and clear.

I first learned of Karen's work through a friend and I was guided a bit later to contact Karen by that still, gentle voice in one's soul that leads you to the people who can best assist at that point of your life. I am so glad I listened to my guidance and contacted Karen for session work. Not only are the hypnotherapy sessions helpful for the main issue that I initially sought guidance, but additionally I am I noticing that by continuing to listen to the meditation, new neural pathways are forming in my brain and new options in many areas of my life are coming together as I have new directions to pursue. I am delighted with the results of my session and the new prospects that are presenting themselves. In my experience, the best spiritual teachers and healers are the ones that not only have integrity and generosity in their business practices, but also aim to connect you with your innate spiritual strengths and guidance in an effort to foster independence and promote your own innate healing abilities. Karen exceeds the mark in all of these areas. I refer her to friends and colleagues with enthusiasm.

My life has changed in many ways already. I am listening to the recorded hypnosis you sent me every day. I have noticed a huge difference in how I relate to my partner. I am no longer anxious about our relationship and I have a deeper level of trust that I have not experienced for years, if ever! I don't think the thoughts I used too and he must be feeling the energy change too because there is a shift in how he is towards me as well. It is beautiful and I am so grateful. I feel so much more empowered and something happened yesterday that was really interesting because it was one of those moments that you didn't know you react in a certain way until you react differently. I was driving in my car and a guy was beside me in his car and he was staring at me really intensely. When this happened in the past I would have a rush of anxiety go through my body and feel really uncomfortable but this time I just looked back and him and felt nothing. I didn't realise that a situation like this made me feel anxious in the past until I didn't. Thank you so much. I feel so free.

Recently I had the pleasure of having a hypnotherapy session with Karen Turpin. Karen's approach is both caring and professional. I felt safe at all times during our session and know I am supported by Karen in these following weeks. I have participated in various therapies before and can now understand why this type of hypnotherapy is so successful. I can see now how trying to move on in my life in the way I wanted was always falling short because of events in my past. During my session I could clearly see and understand how this was being changed. The contrast between myself and my life before the session and after the session is profound. I happily recommend this experience with Karen to anyone who has had enough and are wanting positive change in their life.

I was blessed to know Karen as an amazing intuitive and energetic healer even before she developed Multidimensional Hypnotherapy. My session with Karen was deeply profound on every level...physical, emotional, mental and spiritual. Between her extraordinary ability to help you ascertain your core issue and her combined intuition and training she is able to flawlessly zero in on the focus for your regression therapy leaving you feeling safe, supported and cared for the entire time. The results are unbelievable and so truly empowering. Karen's recorded self hypnosis meditation felt extremely strong and resonant for me and I could feel my sub-conscious mind talking to my body and helping it to rearrange back to it's organic nature before my trauma. A whole new level of freedom is available to me now. Having tried hypnotherapy and regression before there is no doubt that Karen and her Multidimensional Hypnotherapy are far more superior to anything I have ever experienced. This therapy will help you get at the problem that has evaded you your whole life. If I were you, I would choose Karen to assist you in this journey. She's the best!

Following up on the amazing session I had with you yesterday on visualisation which involved requesting a sign from the Universe, I wanted to let you know that today I did receive a very significant sign. It was most powerful and inspiring and I am convinced I am heading in the right direction.This sign has lifted me significantly, motivated and inspired me. With gratitude.

I have just completed a course with Karen which has been transformational, without a doubt the best investment I have ever made for myself. Working with Karen has been an amazing experience where I am finally able to see some clear direction and achieve goals. Over many, many years I have read so many books, meditated etc etc. and know what I need to do it but unable to get results. I feel like I have been wandering up and down a corridor, knowing what is on the other side but unable to access it. Karen opened a door in that corridor and I was finally able to step through. I feel like I am in the best place I have ever been in thanks to the sessions I have had with Karen. It is apparent to me that I could not have done this on my own (otherwise I would have years ago!) I am very grateful to Karen, her healing, her wisdom and her ability to direct me onto my clear, wonderful new path.

I chose to work with Karen because she has amazing insight and ability to really get to the root of your problem. I like the fact that she doesn't hold back so you will really get to the truth of the matter. She is thorough, conscientious and caring and it is clear she really wants to help you become the best version of yourself. Her talent and ability to 'see' things on a completely different level make her an exceptional and unique therapist to work with. My session with her really showed me exactly what i needed to know and has helped me immensely. I cannot recommend Karen highly enough.
Let's keep in touch!
Contact me to find out
how I can help you
Receive
my blog posts
directly to your inbox
Home