There's a new way to let go of what's holding you back and become Abundant AF
Stuck and can't bust through your money blocks?
Find out more about my groundbreaking program that gives you the key you're missing. The next intake starts soon:
Money… 
How do you feel when you read that word? 
If you're like a lot of the women I work with, you don't feel good… Some women I work with feel sick, worried or ashamed of their finances. And some feel stuck at an income level they can't seem to shift. 
The thing is, that's
after
already committing thousands to abundance mindset and personal development books and courses. 
If that's you, you're probably thinking, "I've done all the things, so why the f*** can't I fix this!? What am I missing?"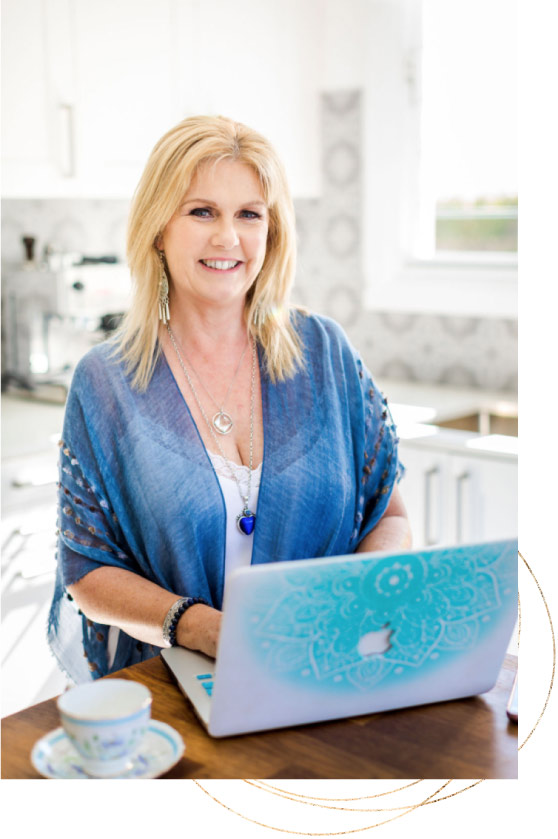 There's one big thing that will change how you feel about money (and it's not what you think)
Hi, I'm Karen, an Abundance Consciousness and Mindset Coach. I've been a hypnotherapist, healer, psychic medium and spiritual teacher for almost 25 years. In that time, I've worked with thousands of people from all over the world. 
And I started to notice something… there are so many people into spirituality and personal development who are broke.
I wondered why… it all became crystal clear when I started working with people who had left cults (sounds full-on, right? Stay with me, there's a point and it's about your money blocks…). As you may know, it's really hard for ex-cult members to reintegrate into a 'normal' life. 
I realised from working with these people, that no matter how hard they tried, the thing holding them back was the 'programming' in their subconscious. Through using hypnotherapy, we discovered their subconscious blocks, then removed them with support, healing and coaching.
The result? These people were finally free to enjoy a fulfilling, happy life. Wow, right?
That's when I made the link.
I found the missing piece as to why so many women, female entrepreneurs and even spiritual people can't earn the money they want: it's their hidden subconscious beliefs. 
The truth is that unless you discover, then ditch, these sneaky subconscious abundance blockers, nothing will change. Which means you'll still feel the same way you do right now about money (blergh!).
If you're reading this it's because you're looking for real, lasting change and something that works. You're in the right place. Working with me, you'll experience deep shifts that will transform your relationship with money and open the doors for true abundance.
From my heart to yours
Karen x
P.s. if you're reading this thinking "been there, done that, bought the t-shirt, how is this any different?", don't just take it from me. Find out what other women say about working with me
I want help with:

Any of these stories can be yours…
Without a doubt the best investment I have ever made…
"I've just completed a course with Karen which has been transformational, without a doubt the best investment I've ever made for myself. Working with Karen has been an amazing experience where I'm finally able to see some clear direction and achieve goals. Over many, many years I've read so many books, meditated etc etc. and know what I need to do it but haven't been able to get results. I feel like I've been wandering up and down a corridor, knowing what's on the other side but unable to access it. Karen opened a door in that corridor and I was finally able to step through. I feel like I'm in the best place I've ever been… It's apparent to me that I could not have done this on my own (otherwise I would have years ago!). I'm very grateful to Karen, her healing, her wisdom and her ability to direct me onto my clear, wonderful new path."

     PV. Sydney, Australia
---
I wish I would've done a course like this when I was 21…
"I love what you've done with this course. It's an absolutely great tool for anyone who really wants to change their lives. I wish I'd done a course like this when I was 21 years old. My life would've looked very different!
The most valuable thing I learned is how every limiting behaviour and blockage is based on past programming and beliefs. Literally, peeling the onion you'll find out why you do the things you do and now I know how to fix it!"

Monique, NSW, Australia
---
Definitely a no-holds-barred, no bulls**t approach that I really appreciated…
"Karen is the real deal… she was able to show me exactly what I needed to know and what I needed to do to put things right. Definitely a no-holds-barred, no bulls**t approach that I really appreciated (otherwise what are you going to achieve!) which is why I wanted to work with Karen in the first place. Can't recommend her highly enough!

Anne-Marie, England
Here's how I help women like you to become abundant AF
One of the keys to more abundance is finding your peeps
Join my Abundant and Successful Female Entrepreneurs Facebook Group to connect with me and other like-minded female entrepreneurs who want more from their lives. You'll get exclusive invitations to free challenges and trainings, no b.s. abundance tips, and your questions answered: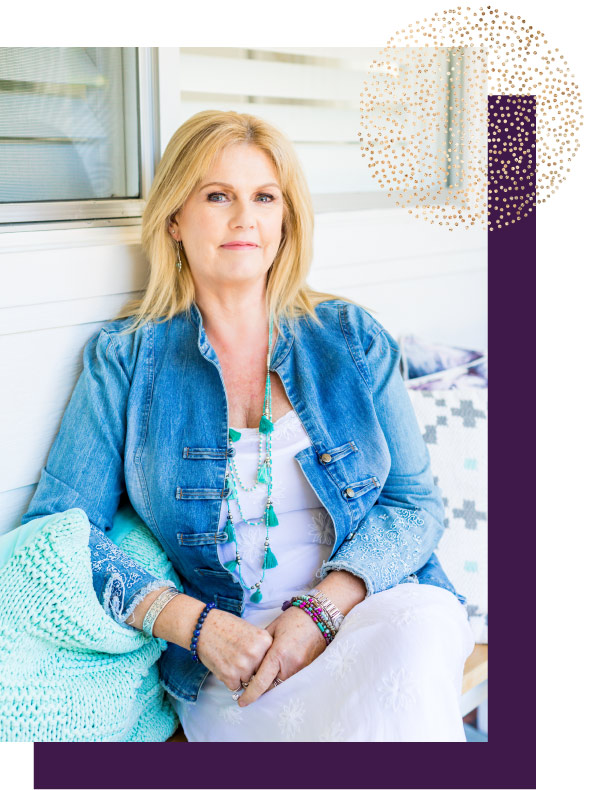 Let's keep in touch!
Contact me to find out how I can help you
Receive my newsletters direct to your inbox
Kuring-gai people
I acknowledge the Custodians of the land I love, and on which I'm grateful to work, live and play: the Kuring-gai people. I pay my respects to them and their culture, to the Elders, past, present and future, and thank them for sharing their land with me.
I am an inclusive business with a commitment to diversity. I embrace all cultures, ethnicities, sexual orientations and gender identities. I am committed to providing a safe and nurturing experience for all of my clients.