I know you've probably read lots of books and tried all of the techniques
that they recommended.
I'm guessing that you've had loads of different therapies too.
You might have bought all the right crystals, waved some sage around and even banged a drum or chanted…
but the reason that nothing's really changed in your life, or worked very well
is because you didn't go deep enough and you didn't heal the emotional wound that caused you to feel that way in the first place.
You also didn't shift your mindset sufficiently to override the limiting beliefs that you didn't even know you had, in order that you
could really begin to believe in yourself;
and lastly, you didn't raise the vibration of your body to the level at which you could align with the quantum field and know beyond any shadow of doubt, that abundance is your birthright, and that it's all available to you.

When you change your mind, you change your life and that's exactly what I can help you do
Is this you?
You might be feeling: anxiety, depression, lethargy, lack of confidence, feeling lost and directionless, unexplained sadness or fear, lack of motivation, lack of direction, menopausal issues, chronic fatigue, stress, niggling health problems that don't seem to respond well to conventional treatment and just a general overall fear of what the future holds for you.
Here's what you know: you feel stuck, unfulfilled, frustrated. You feel like you've tried everything, and nothing works. You sense that there's something more important you should be doing with your life, but you don't know what it is. You might even be wondering if it's an energetic thing that's holding you back or perhaps it's a past life but either way you feel blocked and you want something to change.
So, if now is your time and you're ready to create something better
in your life… if you're ready for abundance in relationships, health, business, money, travel, love or all of it, then keep reading to find out the best way you can work with me.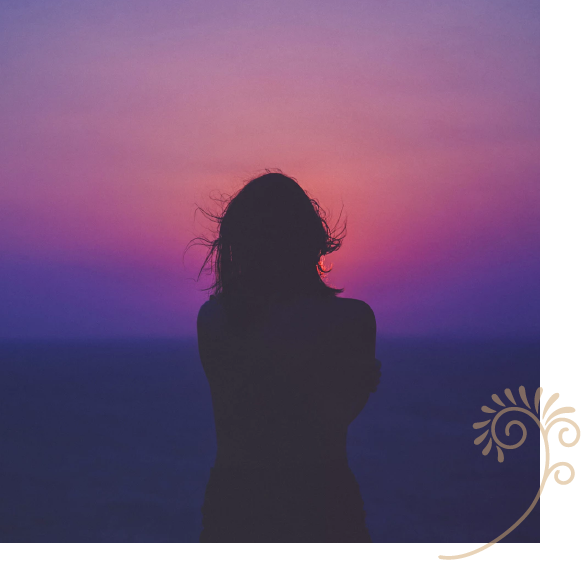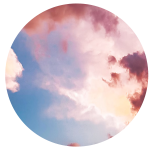 PRIVATE 1:1 SESSION AUD 500
28-day Transformation Package
Here's what you get over this 28-day period of personal transformation:
A focused assessment on where you are now and what's keeping you stuck there. We'll work out what you want to achieve and what's your highest potential, then we'll create your vision and start moving you forwards in the direction of your dreams.
A powerful two-hour Empowerment Session – Empowering You to Be Who You Truly Are.
(using either Rapid Transformational Therapy, Multidimensional Hypnotherapy or Quantum Field Energy Healing as required)
2 x Transformational Mindset Coaching Sessions to help you to integrate the mindset shift and keep you focused and directed towards creating the life you really want.
PLUS a personalised Transformation Recording (for RTT sessions) to rewire old limiting beliefs, create new neural pathways, reveal your unique gifts and talents and unlock your highest potential.
Email support from me throughout this process.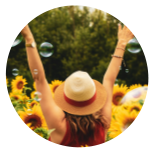 COACHING PACKAGE AUD 2,500
Abundance Mindset
A 3-month comprehensive package that combines all my very best techniques and includes Rapid Transformational Therapy, Mindset Coaching, Energy Clearing and Quantum Field Alignment.
Are you completely fed up with feeling stuck? Are you ready for a transformation? Then let's do this!!
I'll lead you through a personalised programme in which your energy blocks, negative beliefs and limited mindset are completely uncovered and shifted. We'll dig deep on this one….
We'll find those limiting beliefs that hold you back and once you've discovered those, you'll see that you're worthy of so much more in your life, so we'll completely rewire your beliefs about yourself and what you're capable of achieving. Cool? You're going to love this!
We'll also shift your frequency from lower to higher consciousness and get you aligned to the Quantum Field. That's your birthright and it's where your ability to create the life you've always wanted, comes from!
This is the quantum level of the Law of Attraction and it's where you will unlock your highest potential. This is the place of Infinite Possibility and Unlimited Abundance. I'll help you to feel it and to know it… and when you're ready, you can just let in your natural flow of abundance.
This package offers you complete transformation! Are you ready?
If you'd like to talk with me, to find out more about how I can help you, or just to see what I'm like and get a feel for if we'd work well together, then send me a message and let's get on the phone or zoom.
This is my signature Course.
Created after helping thousands of women to clear their energy blocks, shift their mindset,
value their worth and create the abundant life that they really want.
Abundance means different things to different people, and in this course, I'll give you the steps to follow that will unlock your own natural abundance in any area that you choose.
Using some of the same tools and techniques that I use with my private coaching clients, I'll help you to identify and clear your energy blocks, money blocks, negative beliefs and limited mindset. I'll show you how to connect to the quantum field, shift your consciousness and raise your vibration.
This course comes in an online format with videos, pdfs, worksheets and powerful audio transformation sessions which you can work through in your own time or, to deepen your learning, you can join a live round which includes 6 weekly live group coaching calls with me, so that I can answer all your questions directly, plus you get monthly coaching too.  Live rounds are available at various intervals throughout the year.
There is also a private FB group for peer support and I'm in there every day, so you never need to feel alone through this process. Most importantly though, I look forward to you sharing your successes there too – I want to celebrate with you!
You get full access to the course material for ever – it's yours to keep – AND if you choose that option, you can repeat the live rounds as many times as you like. No matter which option you choose though, everyone gets my support in the FB group.
I'm extremely proud of what I have created here – it works and it's changing lives for the better.  I can't wait to share it with you!
Click the link below to read more about what's covered in this life changing course and if you're keen, you can sign up and get started straight away.
I was lucky enough to be able to go see Karen a few months ago, and my life has changed DRAMATICALLY since only having one session. The girl who walked in not feeling good enough, not having a voice, feeling anxious, all of the horrible, negative things that we feel about ourselves, was completely changed into a brand new woman. It's only been a few months, but I have had so much self growth in such a short time. I don't think a negative thought about myself, I know what I deserve, I know that I am enough, I am more confident and happier than ever. I surround myself with people who know my worth and who respect me, and I won't settle for anything less. I am happy and love myself more than I ever have. I am so grateful I was able to see Karen at such a young age, and I'm so excited to see where my life takes me being such a happy, positive person now. I will definitely be seeing Karen again, and I can't thank you enough for helping me become the woman I am today, I wouldn't be at this stage of happiness with myself without you ❤️

Karen is an amazing healer and ascension guide, she was my first spiritual teacher and is still to this day my ultimate 'go too' when I am under major energy construction, emotional trauma and the like. I always leave feeling better, clearer and more aligned. Her connection with spirit is powerful and clear.

I first learned of Karen's work through a friend and I was guided a bit later to contact Karen by that still, gentle voice in one's soul that leads you to the people who can best assist at that point of your life. I am so glad I listened to my guidance and contacted Karen for session work. Not only are the hypnotherapy sessions helpful for the main issue that I initially sought guidance, but additionally I am I noticing that by continuing to listen to the meditation, new neural pathways are forming in my brain and new options in many areas of my life are coming together as I have new directions to pursue. I am delighted with the results of my session and the new prospects that are presenting themselves. In my experience, the best spiritual teachers and healers are the ones that not only have integrity and generosity in their business practices, but also aim to connect you with your innate spiritual strengths and guidance in an effort to foster independence and promote your own innate healing abilities. Karen exceeds the mark in all of these areas. I refer her to friends and colleagues with enthusiasm.

My life has changed in many ways already. I am listening to the recorded hypnosis you sent me every day. I have noticed a huge difference in how I relate to my partner. I am no longer anxious about our relationship and I have a deeper level of trust that I have not experienced for years, if ever! I don't think the thoughts I used too and he must be feeling the energy change too because there is a shift in how he is towards me as well. It is beautiful and I am so grateful. I feel so much more empowered and something happened yesterday that was really interesting because it was one of those moments that you didn't know you react in a certain way until you react differently. I was driving in my car and a guy was beside me in his car and he was staring at me really intensely. When this happened in the past I would have a rush of anxiety go through my body and feel really uncomfortable but this time I just looked back and him and felt nothing. I didn't realise that a situation like this made me feel anxious in the past until I didn't. Thank you so much. I feel so free.

Recently I had the pleasure of having a hypnotherapy session with Karen Turpin. Karen's approach is both caring and professional. I felt safe at all times during our session and know I am supported by Karen in these following weeks. I have participated in various therapies before and can now understand why this type of hypnotherapy is so successful. I can see now how trying to move on in my life in the way I wanted was always falling short because of events in my past. During my session I could clearly see and understand how this was being changed. The contrast between myself and my life before the session and after the session is profound. I happily recommend this experience with Karen to anyone who has had enough and are wanting positive change in their life.

I was blessed to know Karen as an amazing intuitive and energetic healer even before she developed Multidimensional Hypnotherapy. My session with Karen was deeply profound on every level...physical, emotional, mental and spiritual. Between her extraordinary ability to help you ascertain your core issue and her combined intuition and training she is able to flawlessly zero in on the focus for your regression therapy leaving you feeling safe, supported and cared for the entire time. The results are unbelievable and so truly empowering. Karen's recorded self hypnosis meditation felt extremely strong and resonant for me and I could feel my sub-conscious mind talking to my body and helping it to rearrange back to it's organic nature before my trauma. A whole new level of freedom is available to me now. Having tried hypnotherapy and regression before there is no doubt that Karen and her Multidimensional Hypnotherapy are far more superior to anything I have ever experienced. This therapy will help you get at the problem that has evaded you your whole life. If I were you, I would choose Karen to assist you in this journey. She's the best!

Following up on the amazing session I had with you yesterday on visualisation which involved requesting a sign from the Universe, I wanted to let you know that today I did receive a very significant sign. It was most powerful and inspiring and I am convinced I am heading in the right direction.This sign has lifted me significantly, motivated and inspired with. With gratitude,

I have just completed a course with Karen which has been transformational, without a doubt the best investment I have ever made for myself. Working with Karen has been an amazing experience where I am finally able to see some clear direction and achieve goals. Over many, many years I have read so many books, meditated etc etc. and know what I need to do it but unable to get results. I feel like I have been wandering up and down a corridor, knowing what is on the other side but unable to access it. Karen opened a door in that corridor and I was finally able to step through. I feel like I am in the best place I have ever been in thanks to the sessions I have had with Karen. It is apparent to me that I could not have done this on my own (otherwise I would have years ago!) I am very grateful to Karen, her healing, her wisdom and her ability to direct me onto my clear, wonderful new path.

I chose to work with Karen because she has amazing insight and ability to really get to the root of your problem. I like the fact that she doesn't hold back so you will really get to the truth of the matter. She is thorough, conscientious and caring and it is clear she really wants to help you become the best version of yourself. Her talent and ability to 'see' things on a completely different level make her an exceptional and unique therapist to work with. My session with her really showed me exactly what i needed to know and has helped me immensely. I cannot recommend Karen highly enough.
Services