I know you've probably read lots of books and tried all of the techniques that they recommended.
I'm guessing that you've had loads of different therapies too.
You might have bought all the right crystals, waved some sage around and even banged a drum or chanted… but the reason that nothing's really changed in your life, or worked very well is because you didn't go deep enough and you didn't heal the emotional wound that caused you to feel that way in the first place.
You also didn't shift your mindset sufficiently to override the limiting beliefs that you didn't even know you had, in order that you could really begin to believe in yourself and you didn't come into full alignment with your soul;
 Lastly, you didn't raise the vibration of your body to the level at which you could align to the abundance field and know beyond any shadow of doubt, that you are unlimited, and everything truly is available to you.

When you change your mind, you change your life and that's exactly what I can help you do
Is this you?
You might be feeling: anxiety, depression, lethargy, lack of confidence, feeling lost and directionless, unexplained sadness or fear, lack of motivation, lack of direction, menopausal issues, chronic fatigue, stress, niggling health problems that don't seem to respond well to conventional treatment and just a general overall fear of what the future holds for you.
Here's what you know: you feel stuck, unfulfilled, frustrated. You feel like you've tried everything, and nothing works. You sense that there's something more important you should be doing with your life, but you don't know what it is. You might even be wondering if it's an energetic thing that's holding you back or perhaps it's a past life but either way you feel blocked and you want something to change.
So, if now is your time and you're ready to make some changes… if you're ready for abundance in relationships, health, business, money, travel, love or all of it, then keep reading to find out how I can help you to get what you want in life and love the life you've created!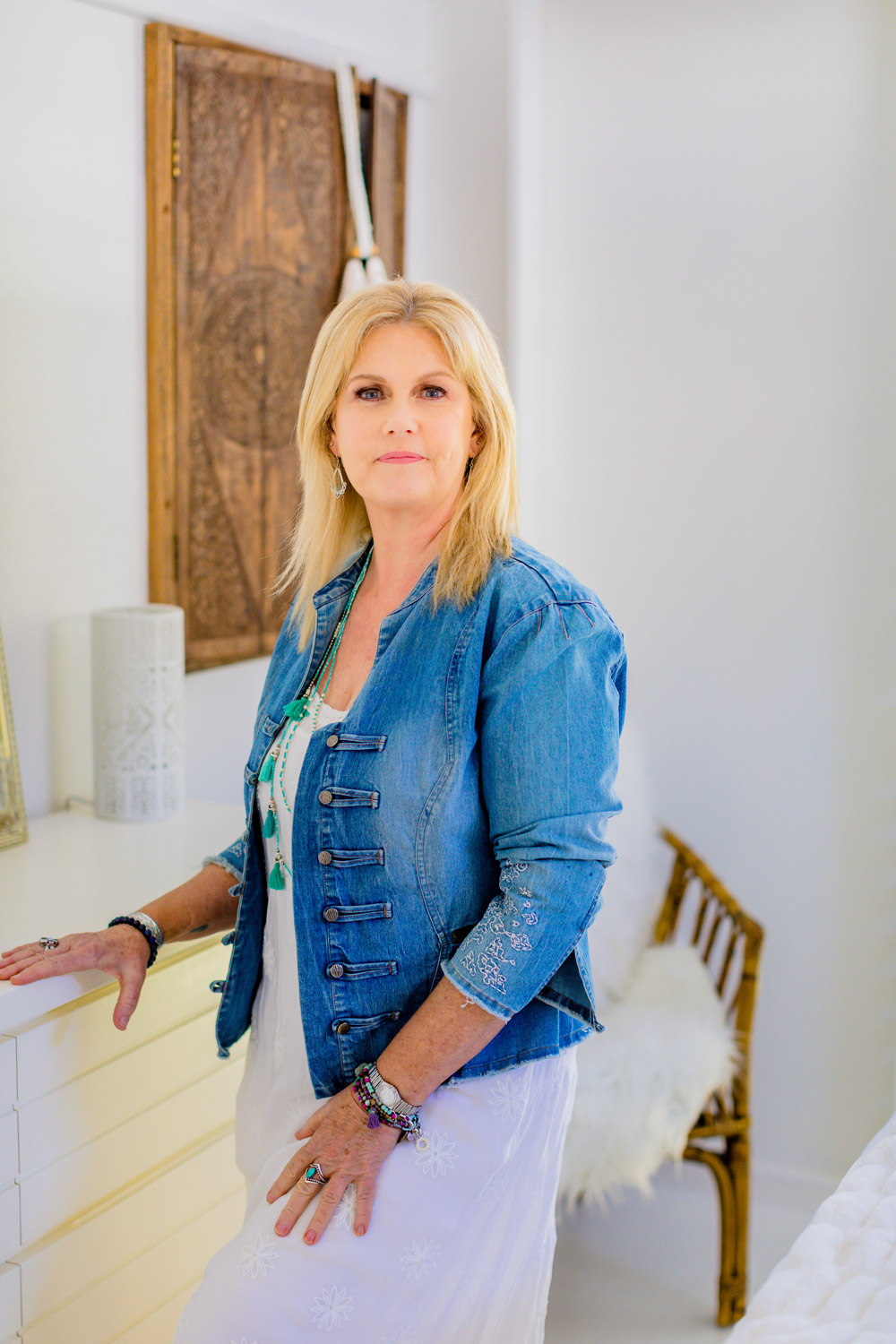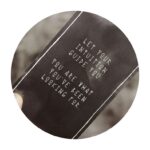 Intuition Development Class
Would you like to learn how to develop your Intuition?
Would you like to be able to tune in to your own Inner Guidance when you need to make decisions;
or be able to sense and feel your own energy field and know how to clear it?
If so, then this is the class for you!
This is an 8 week online course for just a maximum of 8 people so that you can be assured of receiving personalised tuition from Karen, on all things to do with your energy, intuition, inner guidance and how to be in alignment.
This class will specifically help you to trust your connection to Source/Spirit/Universe, your Higher Self and your Inner Divine.
To find out more, click the link below.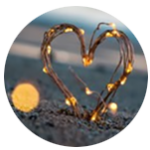 Personal Visioning Session
This Personal Visioning Session will guide you to take a look at your own life in a few years time from now to see what's possible for you if you choose to live at your highest potential.
If you want practical development tips and guidance given from a spiritual/energetic perspective then this session is the one for you.
It's a very interactive session – an interplay of words and energy – like a psychic reading on steroids.
It's a brilliant session to have when you want insight into what's holding you back from creating the life that you want, when you are stuck trying to make a decision and need a birds eye view of potential outcomes of your decision, or if you're trying to create a future and need a snapshot of what's available for you and what you need to do to shift your energy to align with your goal and purpose.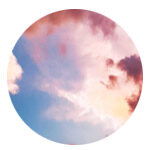 Private 1:1 Session  
Here's what included:
A focused assessment on where you are now; what the problem really is; and what's keeping you stuck there.
We'll work out what you want to achieve;
and what's your highest potential;
then we'll create your vision and start moving you forwards in the direction of your dreams.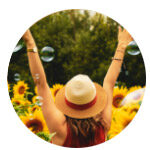 Transformational Soul Coaching Package
Combining Mindset and Energy Work to bring Alignment, Prosperity and Abundance into your life
This Transformational Soul Coaching Package is specifically designed to bring you into alignment with your own inner guidance and soul purpose, and help you to re-programme your subconscious mind for success.
When you choose to live at this level of alignment… that's where the magic happens.  A transformation takes place and you begin to live in unlimited abundance.
Are you ready? Then let's do this!!
Book a free call with me to find out more about how my unique Soul Alignment Method could literally transform your life.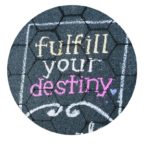 Aligned and Unlimited – Membership Programme
Would you like to receive personal guidance and support from Karen on all aspects of spirituality, mindset, law of attraction and energy work on a weekly basis?
Aligned and Unlimited is a Personal and Spiritual Development Membership Programme. 
It includes weekly classes on Zoom with a different theme for each class, covering a monthly planetary energy forecast, life design teachings to incorporate effective energy work into your daily life, a Q&A/Ask Karen Anything and coaching session plus a monthly meditation and spiritual development class all of which are recorded to create a library of classes and meditations that you can revisit again and again.
It includes a lively conscious community via a private FB Group for peer support and discussion.
The Abundance Bootcamp online course,  provides the foundational teachings for all of Karen's more advanced work and covers mindset, energy, spirituality and quantum physics.  It is available at a Special Discounted Price when you purchase this Membership.
This is my signature Course.
Created after helping thousands of people to clear their energy blocks, shift their mindset,
value their worth and create the abundant life that they really want.
Abundance means different things to different people, and in this course, I'll give you the steps to follow that will unlock your own natural abundance in any area that you choose.
Using some of the same tools and techniques that I use with my private coaching clients, I'll help you to identify and clear your energy blocks, money blocks, negative beliefs and limited mindset. I'll show you how to connect to the quantum field, shift your consciousness and raise your vibration.
This course comes in an online format with videos, pdfs, worksheets and powerful audio transformation sessions which you can work through in your own time.
You get full access to the course material for ever – it's yours to keep!
I'm extremely proud of what I have created here because it works! It's changing lives for the better and I can't wait to share it with you!
Click the link below to read more about what's covered in this life changing course and if you're keen, sign up and you can get started straight away.
There's also an option to join my Membership Programme called Aligned and Unlimited, which is a Spiritual and Personal Development Programme that includes a private FB Group for discussion and peer support, as well as a monthly money mindset class with Q@A and coaching; and a meditation and spiritual development class.
Abundance Bootcamp provides the foundational teachings for all of my more advanced work and covers mindset, energy, spirituality and quantum physics.
Magnificent by Design™
Group Coaching Programme
This group coaching programme is open to just 6 amazing people, who are ready to take the next step on their Personal Development Journey.
Are you one of these amazing people? Are you courageous enough to become the Magnificent Being that you were designed to be?
Conducted over 12 weeks, this programme will transform your life.
When you change on the inside, your life changes on the outside and it reflects back to you that wonderful internal transformation process. You are unique – there is only one of you in all of this magnificent world and it's your time now, to step up and be seen for who you truly are.
This programme will help you identify and strip away the limiting beliefs that have held you back; it will help you to stop playing small in your life; it will help you to become a better version of yourself in all areas of your life – in business, in health, in personal relationships and in your relationship with yourself, which is the most important relationship of all.
It will help you find the courage to step out and share your unique gifts and talents with the world and it will help you find your voice, your passion and your mission, so that you can finally be who you came here to be.
This programme opens soon (March 2021).
To register your interest please click below and let me know.
Any of these stories can be yours…
I was blessed to know Karen as an amazing intuitive and energetic healer even before she developed Multidimensional Hypnotherapy. My session with Karen was deeply profound on every level...physical, emotional, mental and spiritual. Between her extraordinary ability to help you ascertain your core issue and her combined intuition and training she is able to flawlessly zero in on the focus for your regression therapy leaving you feeling safe, supported and cared for the entire time. The results are unbelievable and so truly empowering. Karen's recorded self hypnosis meditation felt extremely strong and resonant for me and I could feel my sub-conscious mind talking to my body and helping it to rearrange back to it's organic nature before my trauma. A whole new level of freedom is available to me now. Having tried hypnotherapy and regression before there is no doubt that Karen and her Multidimensional Hypnotherapy are far more superior to anything I have ever experienced. This therapy will help you get at the problem that has evaded you your whole life. If I were you, I would choose Karen to assist you in this journey. She's the best!

To describe Karen in one phrase I would choose 'Miracle Worker'. Karen has done lightyears of work on building her energy insight and intuition, and her connection to her spirit is so strong. With that clear connection she is able to see for others what they cannot see for themselves. With her skills, understanding and spiritual insight she is able to guide a person back to exactly the right space for them to grow, transform, heal, change, awaken, build abundance, open to new opportunities, whatever the soul needs to expand! Karen has extensive training and over the 20 years I have known her she has continually upgraded her skillset. Karen is my greatest teacher, she was the first spiritual teacher I had that helped open my sight and understand the power of energy and she is still the one I call on when I need help getting through a block of any kind. She has helped me on many levels from energy healing, to abundance block issues, to changing negative mindsets, to seeing into my past and how I got to have the beliefs I have now, to helping me further develop my spiritual connection. One big example I can share was after a messy breakup with an ex my body went into shock. I couldn't eat or sleep for a whole week and in that time I lost 10kg! I was anxiety ridden and overwhelmed with grief. I had no idea what I was going to do. I had a one year old baby and I was just barely hanging on, so I called Karen. She immediately went to work. She cleared the shock out of my body and helped me get into a powerful mindset, she also checked my sons energy field and made sure he was also well. From that day on I was calmer, stronger, more grounded and was able to eat again. It was without a doubt the biggest shift I had ever felt after a healing session, I could see my way forward and I knew the steps I had to take. Karen has also helped me with abundance challenges, emotional challenges, and spiritual awakenings. She is amazing in every way and really fun to work with as well. I couldn't recommend her work highly enough.

Before coming to meet Karen I was in constant emotional pain and suffering, for years, years... My entire life, helpless. But since I had my sacred and blessed session with Karen my life have changed in consistent unfolding… Many doors in front of me and now I can see… Awakening, awareness and her voice on/in my mind… "You are enough"… Karen is an outstanding coach when it comes to navigate our inner world, I feel my frequency to rise regarding the shifts in no longer allowing the darkness (lower frequencies) & distractions to take precedence in my every now moment… Karen… Hard to express my true feelings and appreciation for you. Thank you for being here, in the Earth Planet. I love you.

Working with Karen has been a revelation. That revelation has always been focused on me finding my way.  Finding the best me I could possibly be. Her work is not about someone who believes in you, it is about finding that belief in yourself. It is that simple. Practical, straight forward, grounded. Believe or choose not to it is always your decision. If you want proof, it's up to you. If you believe there is more, then believe in you. That is what Karen gives to you. For myself, I can with open heart and with full honesty tell you I am blessed and grateful that I made the choice to work with Karen.

The sessions I have had with Karen have been life changing for me.Karen creates a very comfortable, safe and secure environment. In this environment, with her knowledge, technique and experience, it allowed me to surrender to deeper layers of myself which I was not consciously aware of.Karen's gentle guidance along this pathway revealed blockages to my success and true potential which made sense to me and allowed for deep healing to begin.My sessions with Karen were incredibly positive and deeply inspiring, taking my existence to a new level.

I first met Karen at a 'Mind Body Spirit' festival back in 2012. I was a bit of a lost soul back then, new to my spiritual path. I remember wandering around, not resonating with most of what I saw until I felt drawn to get a reading from her.  Although I can't remember what was said exactly, I do remember leaving with a deep sense of purpose in myself. That I was actually here to do something in this life, and that everything might turn out ok in the end. I'd never experienced anything quite like it. It felt like she had peered directly into my soul and told me exactly what I needed to hear at precisely the right time.  In the years since then, I've taken spiritual development classes with Karen, learning about my energetic body and meditation. I've seen her for energetic healings and clearing work. We've done hypnotherapy sessions, quantum visioning sessions, and most recently, I've had the pleasure of attending her intuition development class. I'm a long time customer!  Karen has helped me peel back and release layers of self-doubt, buried childhood trauma, suppressed emotions, and so much more. I've always felt as though I'm in a safe space around her. Never a hint of judgement to be found, Karens natural caring nature puts your anxieties at ease.  Each session, class or interaction I've had with Karen has had a profound impact on my life.  She's a teacher and a guide who has helped me navigate through some of my darkest days. Not only that, but she's also inspired me with insights on how I can be the best version of myself, how I can live up to my highest potential. Whether online or in-person, the experience and outcomes are the same – you'll be amazed at the results that Karen can help you achieve. As long as you too are willing to put in the work (it's a two-way street!), there's no limit to what you can achieve.

I know with all my heart and soul , Karen changed my life and guided me into my passion and career as a counsellor . She has taught be to meditate , to ground myself, tapping and how I am worthy of abundance and I can do anything I set my mind to personally and professionally. She is my mentor, healer, teacher but most of all my lifetime friend and confidant. Thank you so much in believing in me.

I've known Karen for many years but have always sat outside the circle of Starseeds, Ascension etc and most forms of 'Woo-woo' (Karen's words not mine!), and felt that they weren't really addressed to me. I've done a fair amount of yoga and had reflexology/Reiki healing and am a total believer in a higher power and 'there must be something more', but not quite sure what. For some reason I've never felt pulled to sign up to any courses available on Karen's website despite receiving notifications. That is, until now! Having gone through some fairly momentous life changes this year, my mindset has changed for the better helped along by words of guidance and encouragement from Karen as a friend.Then, earlier this year she sent me an invitation to join the 'Intuition development' class. And hey, guess what? I felt an overwhelming urge to enrol! How's that for intuition?We are almost at the end of the course now, last one next week, and I have so enjoyed being a part of the group and feel a real connection and belonging with them. I've learned so much about myself and thanks to Karen, I realise I've been accepting 'intuition 'hits' at major times of change in my life and have followed them knowing instinctively that it was the right thing to do.So, it turns out I was following my intuition without even thinking about it. Karen's supportive and encouraging  words, gentle guidance and AMAZING meditations have changed my outlook (and inlook!) completely. My journey of self knowledge  is well under way now and I have just signed up for my next adventure in alignment and self-awareness, and I'm looking forward to honing my skills in intuition recognition and acceptance with Karen.

I've had the absolute pleasure working 2 ways with Karen. In her intuitive group and 1:1. Both of these have created shifts for me. I've wanted to connect back to my spiritual side and Karen's gentle caring guiding way has ignited this for me. What I love is Karen's absolute belief that we have the ability to do this ourselves. During our 1:1 session she quickly got me to a deep rooted reason why I was repeating un-resourceful patterns and then the beautiful hypnosis she provided afterwards further cementing my new beliefs. Her voice is so beautiful to listen to. I would highly recommend working with Karen to guide you back to your own infinite power and to unblock things keeping you stuck.
Work with me