The Story of my Spiritual Awakening
If you have ever asked yourself the question "Who am I?" and then gone really deeply within to hear the answer, you will know that it is a very complex question indeed.  I can tell you a little about myself as Karen, but the depth of who I really am is always continually evolving and revealing itself.
When I was a young teenager, I was quite proficient at astral travel and I regularly used to tour around the neighbourhood and visit overseas destinations. I had many out of body experiences. That ability took a backseat when I left school and immersed myself into the banking and legal systems in a secretarial capacity.
A different type of out of body experience that occurred in my late twenties at the hands of the medical system reminded me that we are much more than just a physical body and seemed to switch on my energy awareness and ability to tune into what my body needed me to know about it and the things it liked and didn't like.
The death of a family member opened up the doorway for me to communicate with loved ones "on the other side" and my ability to see and sense energy fields opened even more while living in Asia and spending many hours sitting and meditating in temples there.
I walked the usual pathways through reiki, crystal healing, reflexology, psychic and mediumship development…  Living in Australia by now, I opened a Reiki Healing Centre.  Not long after opening its doors I received a message from Spirit that told me "that I needed to rest now to be able to hold the energy that was coming through".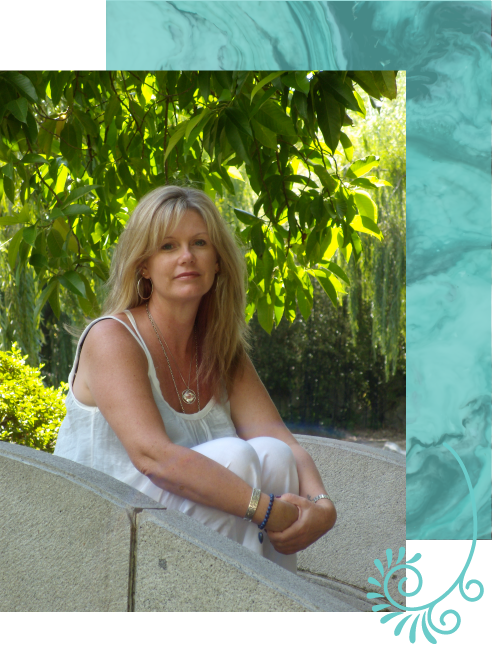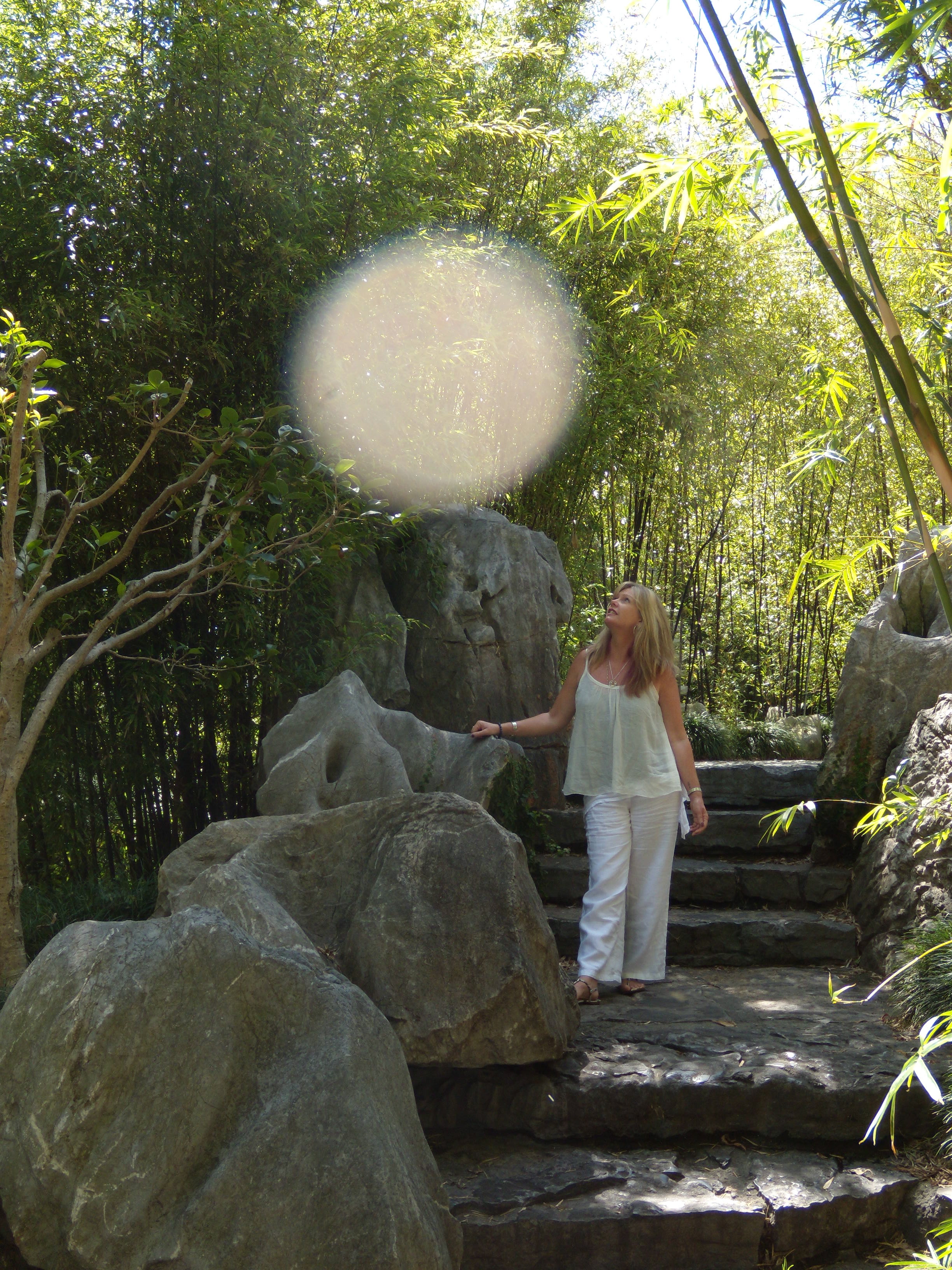 I took that to mean that I should sit down and put my feet up every now and again with a cup of tea and take a break, so I would – only to wake up and find that three or four hours had passed!  This happened more and more often, I constantly felt tired – to the point that in the end I actually spent the best part of three years sleeping all day and all night, punctuated only by mealtimes and various school and sporting activities that I dragged myself out of bed to take my children to.
Through the rounds of tests and scans etc that the medical profession wanted me to have, the voice inside of me was telling me that everything was ok… however I felt so bad and my test results were so bad that the Karen part of me was worried that I was actually very sick, but they just hadn't found it yet!
Time passed and I slept more but by then there was a difference…  I wasn't just sleeping now – I was journeying…  through the Universe, watching stargates opening and closing, seeing sacred geometry and grids and templates around the earth and afterwards around the human body even in my waking state.  At times I worried that I was actually losing my mind but in truth it was becoming clear to me that this was not an illness, but a spiritual awakening and my body seemed to be going through some type of massive transformation.
The effects of this spiritual awakening on my physical body were huge.  It's hardly surprising that I was exhausted…  The energy shooting through my body (which I know now was kundalini energy) was burning hot – it basically burnt my insides – every time I ate something it caused me pain. I had 0% good bacteria in my stomach, my liver somehow became overloaded with mercury and I had constant migraines. My adrenals were exhausted. At night I would be downloaded with so much energy through my body that the bed would shake and during the day I had so much electricity in my body that I would constantly be getting electric shocks when I touched things.
I learned so much during that time, though it was not the most comfortable thing to go through.  In a bid to "heal myself" I sat for hours and hours in meditation (not realising that by doing so I was actually increasing the amount of energy coming through me). At times I thought I might actually be dying and certainly a part of my ego was…
In meditation I was given the names of various supplements or herbs that I should use, and my naturopath agreed to oversee this strange "protocol" that had come through for me from Spirit. She and I were amazed… both by the suggested protocol and by its profound results!
Gradually, I left my bed behind, I was a changed person and my life began to change too – into something infinitely more beautiful than I could ever have imagined.
This spiritual awakening was about letting more of "who I truly am" come into my daily life.  The awareness of these other levels of my soul's experience has, at times, been a bit of a head spin.  It was a new experience for me to see myself in parallel lives and experience life in other dimensions of space and time.  With the acceptance of more of myself, or the higher parts of myself, of course my work took off in a slightly different direction and it continues to evolve.
From my own experience, and what has been shown to me personally I have seen what it takes to break through the layers to become "Who you truly are".
But there is always more… and since that time of my first level of a massive spiritual awakening, of course much more has continued to unfold.
I went into the depths of a dark night of the soul and a spiritual crisis that required that I strip back everything I had known and start again. I pulled myself out through personal healing and through understanding the unlimited power of the mind, which has brought me ultimately to realise that in our bid to become all that we truly are, if nothing we try has any effect, it's because we haven't gone deep enough.  We haven't healed our emotional wounds, released our limitations and we haven't used the incredible power of our own mind to change our circumstances and change our life. Finally, we have also not raised the vibration of our body to a level that can heal us and at which we know beyond a doubt that we live in a world of Infinite Potential and that Abundance is our Divine Birthright.
Everything really, is available to us, it's up to us to believe that we are worthy and let it in…
Professional Studies:
Clinical Hypnotherapist
Advanced Rapid Transformational Therapist
Mindfulness Teacher Training
Certificate Holistic Health Coaching
Western Herbal Medicine Study
Speaker/Presenter at MBS Sydney and Conscious Living Expo Perth
Certificate Past Life Regression Therapy
Study in Arizona with Sioux and Cherokee Grandmothers to hold Medicine Wheel and Fire Circle
Angel Intuitive
Completed Teacher Training in Psychic Development. Spirit Mediumship.
Trance Channelling. Meditation
Usui Reiki Ryoho Mastership
Karuna Reiki Mastership
B. Sc. Holistic Nutrition
Advanced Crystal Healer
Usui Shiki Ryoho Mastership